AEM Dash Custom Layout
We have all come to love the AEM CD-5 and CD-7 digital dashes but the stock gauge layouts provided by AEM leave something to be desired. Here at Brewed we have been running the CD5 and CD7 dashes in our track cars since their release. Do to popular demand we are now offering remote setup and configuration services for the AEM digital dashes.
A custom layout means you get to choose from any of our Brewed designs plus add custom features specifically setup to support your engine build. We have a wide range of modern designs as well as retro designs to fit any build. Serious drivers will also enjoy our custom warnings and alarms setup for your exact engine build. These warnings and alarms clearly signal to the driver if any engine parameter is out of it's designated range. Not only does this help keep your engine safe it also helps keep you and everyone else around on the track safe from a potential accident.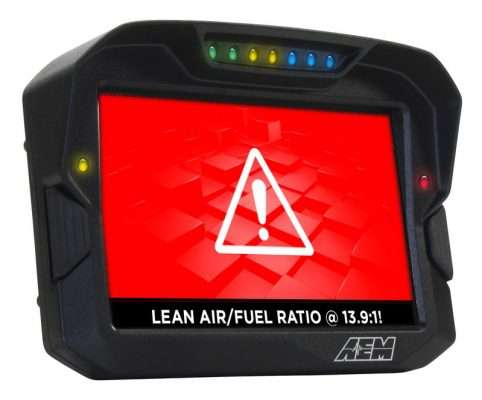 ​
Worldwide on site track support, tuning and data analysis:
For those that require on site in person tuning and data analysis support we offer on site tuning trips. On site tuning services are expensed and billed to the customer as follows.
Travel expense + Room and board + Tuning services ($200 per hour, minimum 5 hours)