WRX STI Fuel Injector Guide
Choosing the correct injectors for your STI build is key to making reliable power with smooth better than OEM drive ability. Here at Brewed, we exclusively use injector dynamics injectors on all of our builds. over many years of testing injector dynamics have proven to be superior to any other injector on the market. of course injector dynamics offers a wide range of sizes perfect for any sti build on gasoline e85 flex fuel or even methanol.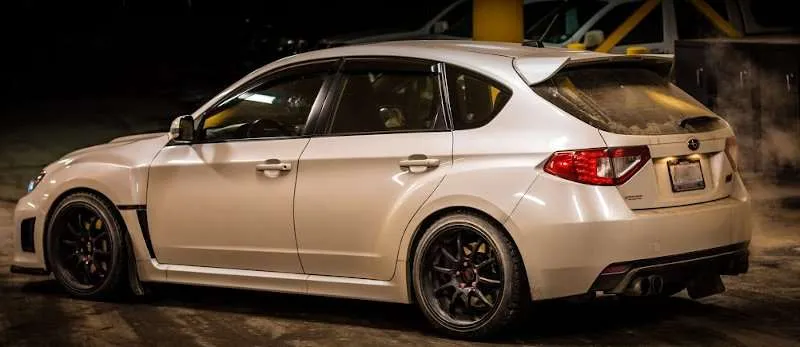 Starting off with the ID 1050X these injectors are perfect for any stock turbo Sti with or without both on mods. The ID 1050x is also perfect for any stock turbo Sti, looking to run E85 or flex fuel. as you can guess based on the these injectors flow 1050 cc at the OEM 43 psi fuel pressure. The ID 1050 X injectors are a popular choice for all of our customers running stage, one to stage two mods, including an intake exhaust and boost control solenoid.
Those planning to upgrade their turbo to something larger than OEM should consider using the ID1300-xds injectors. The ID1300X is the ideal injector for any STI planning to make up to 650hp on gasoline or 550hp on e85. Flowing 1300cc at only 43psi and over 1600cc at 75psi the ID1300-xds is a truly versatile injector that will keep a stock engine idling smoother than the oem injectors.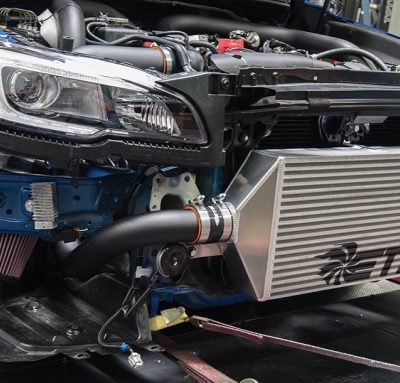 ID1300X injectors are the most popular injector we sell for the Sti and WRX. These are the ideal injectors for some thing like a FP blue stock location turbo or ETS V band G30 turbo kit. At this power level the ID1300X are perfectly matched with the Hell Cat fuel pump listed below.
Planning to make 700 to 900 hp on gas or e85? The ID 1700 X flows 1700 cc at only 43 psi and over 2000 cc at 75 psi base pressure not only will the ID 1700 support up to 900 hp on 85. They will also run the engine as smooth as the OEM injectors. ID 1700 X Injectors are perfectly matched with a medium to large turbo kit, such as the ETS V band g35 or precision 6870 turbo kits.
Now for all those big power Sti builds, we have the ID 2600 XDS injectors. Perfect for any Sti build making 900 to 1500 hp. the ID 2600 XDS outflow every other high impedance injector on the market and still deliver great drivability. The ID 2600 XDS injectors are our go to injector for any Sti build running a large turbo E 85 fuel and over 35 psi of boost. Below is a perfect example of a 2021 STI running our full 1000R  package. Complete with plug and Haltech Elite 2500 ECU, ETS 6870 precision turbo kit, IAG long block and of course ID2600 XDS injectors.
Not sure what injectors are right for you? Planning to do your engine mods and injector upgrades at the same time? Contact our team for support to ensure you not only get the best possible prices but you also get exactly what you need for your car to reach your project goals. We offer a huge range of packages from Stage 1 bolt on mods to fully built race cars and everything in-between using only the industries BEST Motorsports grade parts from companies like ID, Motec, IAG, CP, Haltech, BC, Cobb to name just a few.
Budget STI Injectors
Those looking for a more budget friendly option for injectors that do not need the flow of the ID injectors can use the DeatschWerks Injectors from our partners at FFrides. These DW injectors are budget friendly options for both side feed STI and top feed sti/wrx fuel rails. If you have any questions don't hesitate to contact us.