STI & WRX E-tune
If you are looking for more power and reliability your STI or WRX with the EJ25 or FA20dit a Brewed Motorsports custom E-tune (aka Pro-tune) is perfect for you. E-tunes unlock hidden horsepower while improving reliability and even fuel economy. With over 20 years of tuning experience on the Subaru platforms our E-tune's deliver un matched performance. Don't leave any power on the table using the cobb OTS maps, a custom Brewed E-Tune will ensure your sti/EJ25 of wrx/FA20dit engine is running at peak efficiency for years to come. Not only do we spend time fine tuning the high RPM/load ranges to make power we also tune the low RPM and load ranges to ensure your Subaru drives smooth as butter under any condition including idle and cruising even on full blown race cars running the huge ID2600-xds injectors!
Engine mods, fuel grade and elevation all play major rolls in how an engine runs, there is no better way to ensure your engine is getting exactly what needs than a custom E-tune. We specialize in tunes for everything from a stock WRX to purpose built race engines with big turbos, fuel systems using race fuel, ethanol, Methanol or E85. For those using a Flex Fuel sensor we offer complete Flex Fuel tunes so your Subaru will run smoothly on any blend of ethanol you throw it's way. We ensure all Flex Fuel tunes run the engine perfectly on any ethanol blend from 0-98%.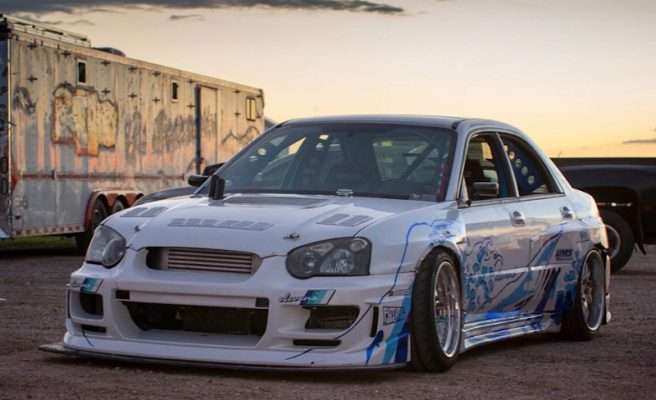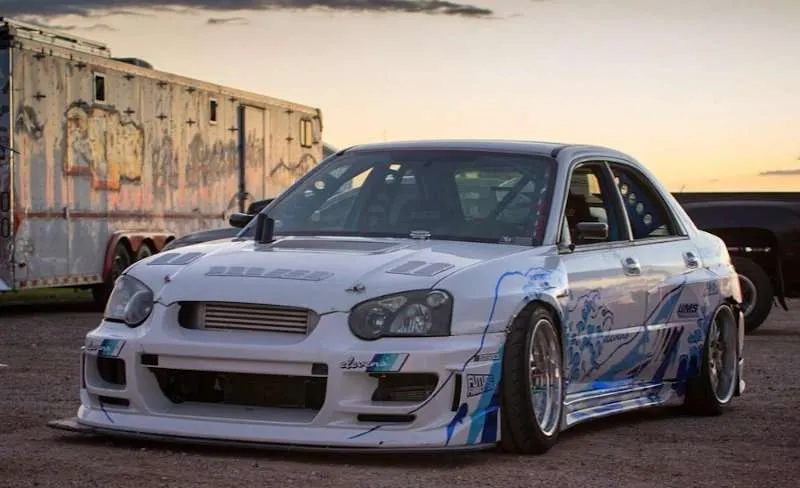 To ensure you get everything possible out of your E-tune we have put together a detailed How To article explaining in great detail how to take good data logs, what each parameter value represents and what to look for in a log to ensure your Subaru is happy and healthy. STI and WRX Cobb AP Data Logging
E-tuning works as follows:
Brewed Motors makes a custom base calibration "Map" for your Cobb AccessPort based on your exact build details & engine mods. Please submit your build details/mods to our FREE online database: Etune Database
You upload the calibration to your AP/car.
You take the requested Data logs Brewed Motors can walk you through this step and will also tell you exactly what parameters to log and how to drive IE: RPM and Throttle position **you will need to use a nice straight, flat road/surface you can safely do 3rd gear pulls on.**
Email Brewed Motors your Data Logs
Brewed revises the calibration based on your data log and emails the new calibration. You can normally expect your updated calibration within 24 business hours however it may take 48 hours during race season. 
"Re-Tune" after new parts are installed or new fuel type is used we always provide a $150 re-tune credit for anyone with a Brewed Tune that installed new parts and now needs a retune. Even if big changes have been made we will always be able to give a special re-tune price to returning customers, just send us an email or give us a call!
Pre E-Tuning Preparation:
Boost leak test the car. (This ensures there are no leaks, even a small leak will have a big effect on the tune and cause problems down the road.) Click here to check out a great DIY boost leak tester article and build instructions from a Subaru guy.
Test for coolant, oil and fuel leaks (because fires are BAD).
Spark plugs; check you are using the correct heat range plug and that the plug is gaped correctly
Check your wideband AFR O2 sensor is working correctly and connected to the EMS/ECU and or data logger
Ignition sync; on most engine you should use a timing light to check that ignition timing at the engine matches the ignition timing value at the EMS/ECU
Choose your Fuel and consistently use that same fuel throughout tuning and thereafter. ***For those that only have access to 91 octane fuel we HIGHLY recommend using the DW 101S Octane booster. Using the DW 101s octane booster to bump the fuel from 91 to 93+ octane will not only make more power than straight 91 it will also do it more reliably. DW 101S Octane booster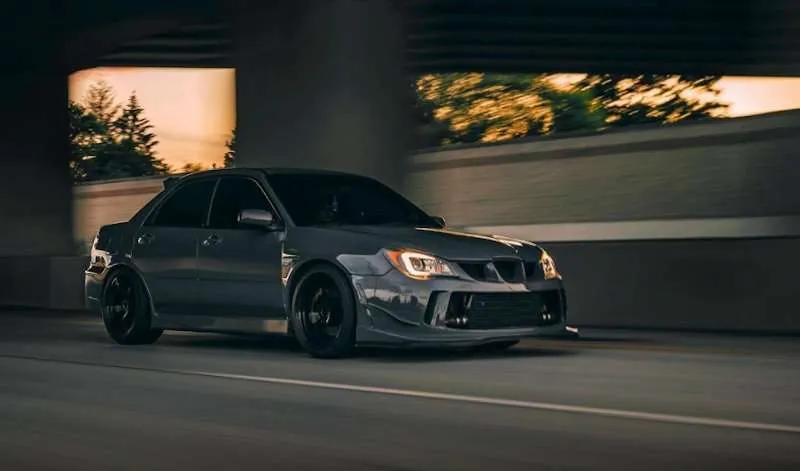 Commonly used/requested data logs:
***Note*** Each data log should be kept as short as possible (10-20 seconds is normal) Logs should be done in 3rd gear unless otherwise stated. Do NOT do any high throttle pulls or data logs until we have finished tuning the low/mid range throttle ranges.​
Engine start (cold start/engine warm up) this log will be one of the longest logs (logging from cold start to operating temperature).
Engine start/idle (warm/operating temp) this log is normally ~15 seconds
From idle slowly increase RPM from idle up to 4000rpm. (This is done in neutral with very low slow throttle input. Hold 2000, 3000 and 4000rpm for a few seconds each during this log.)
Low throttle 2nd gear (~10% throttle from 1500 to 4000 rpm) **holding throttle steady is the most important factor here, do not change the throttle position during the log.**
Low throttle 3rd gear (~20% throttle from 1500 to 4000 rpm)**holding throttle steady is the most important factor here, do not change the throttle position during the log.**
Mid throttle 3rd gear (~40% throttle from 2000 to 5000 rpm)**holding throttle steady is the most important factor here, do not change the throttle position during the log.**
High throttle 3rd gear (~60% throttle from 2000rpm to redline)**holding throttle steady is the most important factor here, do not change the throttle position during the log.**
High throttle 3rd or 4th gear (100% throttle from 2000rpm to redline)**holding throttle steady is the most important factor here, do not change the throttle position during the log.**​
Here is a great example of an Etune customer having some fun in his fully built EJ25 after a complete Sti / WRX Etune on his V3 Cobb AP. This particular STI etune was a full SD conversion with a Precision 5858 BB turbo, Tial MVR wastegate and STI ID1050x injectors. (All Etune + Injector Dynamics orders can get $50 off with coupon code: hohu50 add a turbo and save $100 with coupon code: hohu100).
Required Data Logging Parameters for Cobb AccessPort E-tunes for Subaru applications 
Dynamic Advance Multiplier
Feedback Knock Correction
Fine Knock Learning
Ignition Timing
Engine Speed
Calculated Load
Injector Duty Cycle
Mass Air Flow (g/s)
Mass Air Flow (voltage)
Commanded Fuel Final
Wideband O2 AFR (Normally wired to the rear o2 sensor harness: Sensor input Monitor only rear o2 (sns rear o2)
A/F Sens 1 Ratio (AFR)
Closed/Open Loop Switch
A/F Correction 1
A/F Learning 1
Manifold Rel. pressure
Throttle Pos
SnS rear o2 sensor **Recommend using the AEM X series wideband for this input.

rear o2 sensor custom sensor logging has been removed by Cobb, all EJ25 WRX and STI will need to video record a wideband AFR gauge next to the Tach (must be able to see RPM and AFR data in video)

Flex fuel tunes only- Sensor input monitor only TGV left (this feature has been disabled, please see the Cobb Green Speed update for all the details.)
WRX E-tune (FA20dit 2015+)
The 2015 WRX uses the FA20 and a modern DI (direct injection) fuel system/ECU. The FA20 is a great platform for mods, the modern DI ecu also works amazing WITH a custom tune. Full closed loop fueling, boost, timing control provides superior control when compared to the older EJ25 platform still found in the STI. The 2015+ WRX responds better to a custom E-tune than any other Subaru including the STI. For those looking to maximize performance, efficiency and reliability on their FA20dit WRX ask about our custom stage 2 power packages.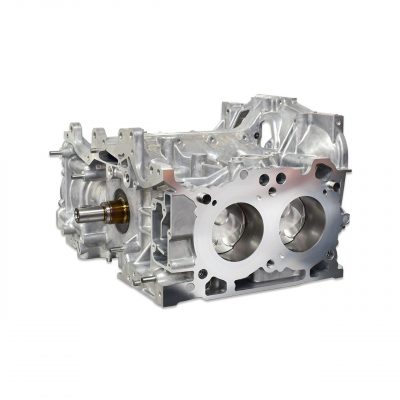 STI E-tune (EJ25 & EJ20)
The STI is a true legend, both the EJ25 and EJ20 are well proven platforms we have been building and tuning since their release. One of the most important things to consider when getting and STI Etune is the AFR/Lambda data you are logging. While the OEM front o2 sensor is a "wideband" sensor it is not accurate enough to rely on once the engine is under load. For this reason it is KEY to add the AEM wideband (This is the best performing AFR gauge/sensor to cost ratio available.)
All Etune and tuning services are intended for off road Motorsports use only. Never to be used on public roads within the USA under any conditions unless otherwise approved by governing agency. Please respect our environment and use renewable fuels like Ethanol/E85 as well as high flow catalytic converters on all motorsports engines. Any serious Motorsports competitor still running on pump gasoline fuel can pick up BIG power gains as well as more reliable knock resistant fuel by blending DW 104R octane booster with their pump gas. We regularly see 10-20% gains while using DW 104R thanks to the higher octane/more knock resistant fuel that allows the engine to safely run most boost and more timing.