Cobb Green speed EPA regulations update tuning modified Subaru's.
Cobb WRX & STI AP Tuning Green Speed
Update July 2023: The all new Cobb NegGen Flex Fuel packages are in stock and shipping out daily. The new Cobb Flex Fuel Kits cover all 2015-2021 WRX AND STI's. These Nex Gen flex fuel kits allow us to custom tune for any blend of gasoline/ethanol based fuels. This means you can fill up with E85, flex fuel, E10, E20 or normal gasoline and drive away smooth as butter thanks to the Flex Fuel sensor and custom Flex Fuel E-tune aka Pro-tune.
April 18th 2022: Cobb changed everything. Long story short Cobb Tuning removed a some of their software functionality related to emissions equipment per EPA regulations and the software is now more limited, only supporting the areas allowed by the EPA. While the new software update limits some features we are still tuning Cobb AP daily and making great reliable power! Cobb has also just released the new NexGen flex fuel kits linked above among other high performance parts that all fit within the EPA's new regulations. We proudly offer special pricing for all returning customers making updated modifications to best utilize the new Cobb AP abilities and Cobb's green speed program. We fully support the Cobb Green Speed program and are excited to be tuning efficient, powerful and CLEAN Subaru's using the Cobb AP and our Etune services.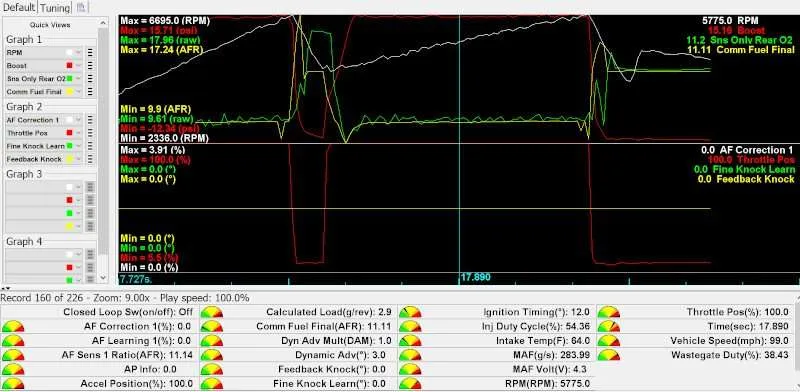 We of course are here to support you with you Cobb AP or any other engine management system you choose to use. For those building competitive race cars; We normally use full Motorsports grade ECU packages such as: Plug n Play Motec M150 ecu package 08+ sti as well as plug and play Haltech ecu package and Emtron ECU plug n play ECU kits for race cars looking to maintain functions like flex fuel but also add motorsports controls and engine safety strategies. Again we are also continuing support for cobb AP with Etunes and live tuning. For those using Cobb you will be forced to stay with the limitations of new Cobb Green speed update. Not to fear though, we are making great power with WRX and STI's fully equipped with all emissions equipment including OEM downpipe!
Below are just a few of our most popular and race proven STI, WRX parts and packages along with a special coupon code to help you save some $ on your next order. Please note we are proudly offering all of Cobb Tunings latest products including EPA/CARB approved intakes and exhausts for all turbo Subaru applications. If you need help modifying your car to get back into compliance with the green speed initiative please don't hesitate to contact us, we are happy to supply any aftermarket OR OEM Subaru parts you need. 
STi and WRX ECU Tuning Options
Most Popular STI/WRX Mods
Allowing the your engine to breath (both in and out) is key to making more power. The Cobb SF Carbon Intake paired with the stainless steel or Titanium cat back exhaust not only frees up HP and TQ it also makes any WRX or STI sound like the true sports car it is!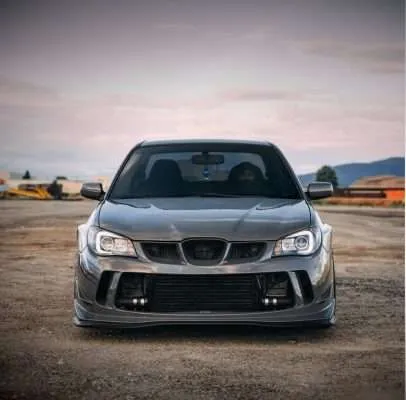 Those planning to continue to use the Cobb AP will need to re install all OEM emissions equipment including TGV's, secondary air pump and EGR. Please note while most people remove these parts there is actually NO need to do so. Non of these emission related items hurt or effect engine performance they are simply there to help keep the emissions low under normal use like idle and cruising conditions. 
If you need any help getting an OEM or aftermarket part for your Subaru don't hesitate to contact us, we are here to help you get the most out of your Subi all while staying within the guidelines set by the EPA keeping you safe and our air clean.  
Injector Dynamics Sizing Subaru WRX and STI:
For a quick breakdown of ID injector sizing for your EJ powered WRX or STI check out the list below. If you are still not sure on the best injectors for your build be sure to have a read through our Best STI/WRX Injectors. This guide will walk you through a range of injector sizes and brands. Still not enough info? Give us a call or send an email anytime, our team is here to support you. 
If you have any questions or requests please do not hesitate to contact us. We are here to support you with your build, from parts to tuning support and data analysis we can help you get your car running perfectly. For those building an EJ25 powered STI check out our tech article: Best Mods for the STI and for those building a 2015+ WRX check out our FA20dit engine specific article here: Subaru WRX Best Modifications.