Required to add CAN communications & power to recently released G4X Plugin ECU's which have the new 4 Pin powered CAN connector (not the older 5pin CAN connector). Plugs directly into the socket on the ECU PCB, provides CAN and a protected 12V supply to allow easy connection of CAN accessories.
Suitable for powering a CAN Lambda, Digital Dash, EGT amplifier or other similar low powered CAN devices which have a total continuous current draw of <3A.
Need help with tuning with your new Link ECU, Brewed has you covered! Our scope of tuning covers mild to wild, even to teaching you to tune yourself! We will ensure your Link ECU runs perfectly on your car.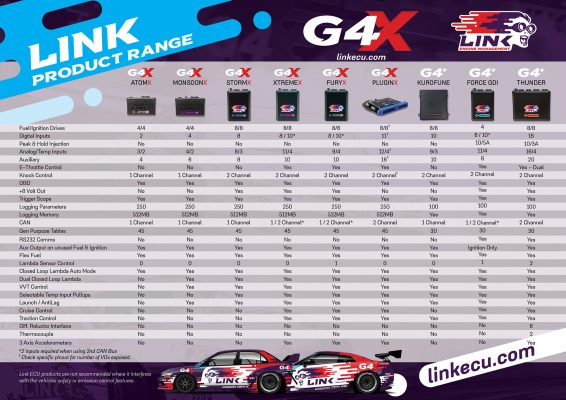 Compatible PlugIns:
233-4000 – PlugIn ECU G4X Honda S2000 AP1
228-4000 – PlugIn ECU G4X Subaru WRX V5-6
237-4000 – PlugIn ECU G4X Honda HC20X Type-R DC5/RSX
239-4000 – Plugin ECU G4X MX5NB2X
240-4000 – Plugin ECU G4X MX5NB1X
Specs:
DTM4 Male to JST4. 12V and GND Terminated to JST4. Length 300mm
DTM4 Pin Out:
Pin 4: CAN H
Pin 3: CAN L
Pin 2: Ground
Pin 1: 12V