Killer B Equal Length 4-1 Holy Header EJ20/EJ25 Series 2-Bolt 
The Killer B Motorsport Holy Header was developed using state of the art CAD software & simulations to determine optimal design to increase power as much as possible throughout the rev range. Short as possible primaries with a single secondary significantly decrease header volume allowing exhaust gas pressure to build quickly. Killer B went a step further with their designs to make all primaries have a similar tube length AND bend geometry. This keeps the pulse velocities high and consistent compared to equal length headers with different (non-symmetrical) primary tubing geometry. You can expect faster spool up time compared to long primary/double secondary designs. A difference you will immediately notice in throttle/boost response and the ability to hold more power higher into the revs. An extra step that Killer B took is all of the bends utilize a mandrel for smooth non-restrictive flow. Not only that, they use the largest bends possible at every location. It would be cheaper to use 2" bends everywhere, like others do, but that's not going to give the best performance.
Custom Cast Collector
The collector is thick walled cast 347 (321) stainless. The casting removes several welds, each weld removed is one less flow disruption (reduced turbulence). The casting has features milled into it that assure the primary tubes fit VERY concentric every time. Using a casting allows the collector to be designed as a true high velocity merge vs tubing that can only be formed a little bit, and not ideally. The casting is thicker/stronger than formed tube and holds heat better.
Runner Composition
Killer B uses thick Walled 321 Stainless Steel Construction for a Longer Life and higher temperatures. 321 is alloyed with titanium, costs more, a lot more, but it's the ideal material for high temperature turbocharged applications. Would 304 stainless work, yes, but the temperatures on our turbocharged cars can exceed the limits of 304 stainless enough to make them brittle and crack. 321 stainless steel has higher strength and toughness at elevated temperatures. It was developed by the aircraft industry specifically to address 304 stainless manifolds that were cracking. Killer B Motorsport is the only company that manufactures full 321 headers.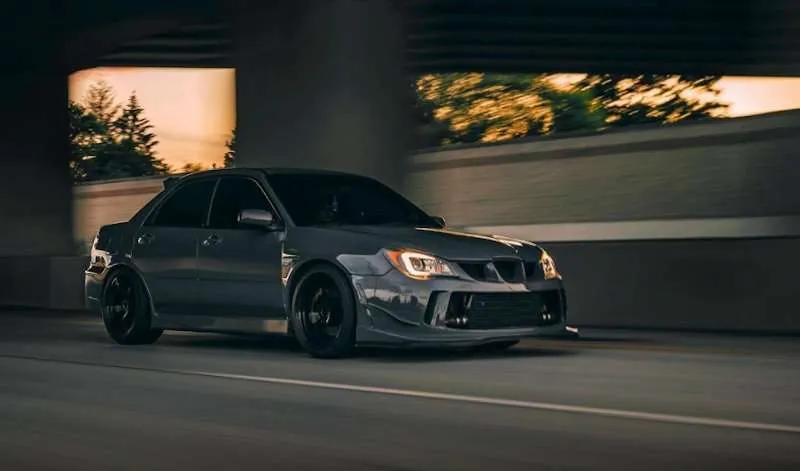 To get the most out of your Killer B Holy Headers for your EJ20 or EJ25 ask about our Cobb Accessport Pro Tuning, Motec package, or our Custom Plug and Play Haltech Packages!
Made in the USA and Killer B quality! Every Header setup is inspected, assembled and pressure tested before it ships to assure a leak free setup!
Fitment Details:
Works with OEM EJ25 Oil Pans, and Killer B Motorsport Performance Aluminum Oil Pan!
Fits All WRX & STi EJ Series Engines. Designed to work with OEM location turbo.
**Killer B does NOT Warranty Wrapped Headers**
NOTE: ALL Killer B Headers are intended for off road Motorsports use only NEVER to be used on public roads withing the USA.