The FP Green™ turbocharger features the 76 HTZ™ compressor section coupled to the 8cm2 turbine housing. The FP Green™ flows 61LB a minute and is capable of producing upwards of 500WHP. Internal wastegate turbos are available with either the stock canister style 15 PSI actuator or choose external waste gate if using a Tial or Turbo smart gate (we do recommend 44mm or larger external waste gate for this turbo IF you are not going to use the internal wastegate. Check out the latest FP green HTZ with UHF turbine wheel.
Special offer: For those running one of our Motec, AEM Infinity or Haltech plug & play ECU packages we offer turn key base maps for all Injector Dynamic injectors free of charge with Injector + turbo orders.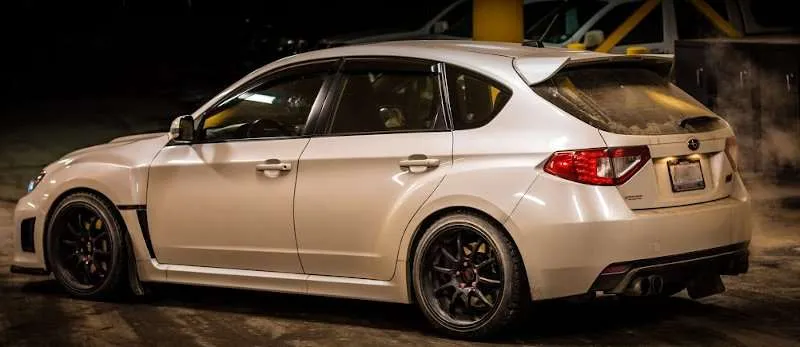 Subaru FP Green stock location turbo HTZ 76mm
Compressor wheel – 76HTZ
Flow rating – 61LB per minute
CW Measurements – 54.8MM Inducer / 76MM Exducer
TW Measurements – 67.3MM Inducer / 58.8MM Exducer
Compressor Housing – 60MM Small Inlet or 84MM FAP Cover
Turbine Housing – FP 8CM Turbine Housing
CHRA – FP Journal Bearing
Oil Line – Included
Looking for an external wastegate to go with your new turbo? We stock Tial and Turbo Smart wastegates in a wide range of sizes. For the best results we recommend using the Tial MVR 44mm wastegate with the FP green turbo for any EJ25 build.
THIS PRODUCT IS FOR OFF ROAD MOTORSPORTS COMPETITION USE ONLY. ALL OTHER USES ARE CONTRARY TO FEDERAL LAW.