Best Mods for any WRX FA20dit 2015+
Best WRX Mods for More Power! 
The first step in any Subaru when it comes to adding power is always a Cobb Accessport WRX. The Cobb AP allows you to run any of the Cobb OTS maps (FREE) or get a custom Pro-tune aka E-tune. If you are not already familiar with the Cobb AP check out our blog on the Cobb Green Speed update.
While the free OTS maps (off the shelf) from Cobb work great, they do not offer the refinement that a custom Pro-tune/E-tune delivers. If you want the most reliable power from your WRX running the Cobb AP you need a WRX Pro Tune aka custom tune specifically based on your exact setup, fuel and provided data logs.
Stage 1 WRX: Intake & E-Tune
With any custom E-tune, the first supporting mods should more than certainly be a WRX Cobb 3 Port Boost Solenoid and the WRX Cobb Big SF Intake.  The Big SF intake uses a larger MAF sensor housing for increased airflow. The 3 port Boost solenoid will allow us to fine tune the boost curve with far more accuracy than the OEM setup will allow delivering more reliable power throughout the RPM range. **Please note running the Big SF intake and 3 port boost solenoid requires a Cobb AP and tuning. 
Stage 2 WRX: FA20dit Exhaust & J-pipe
With the Cobb update in mind we move exhaust. More importantly the restrictive downpipe or J-Pipe on the WRX. While other aftermarket catted downpipes may not throw a Check Engine Light, a downpipe that has proven its worth is the Grimm Speed Gesi Catted Downpipe WRX or the Mishimoto 2015+ WRX High Flow Catted J-Pipe. The extra flow will help with many up and coming upgrades as well.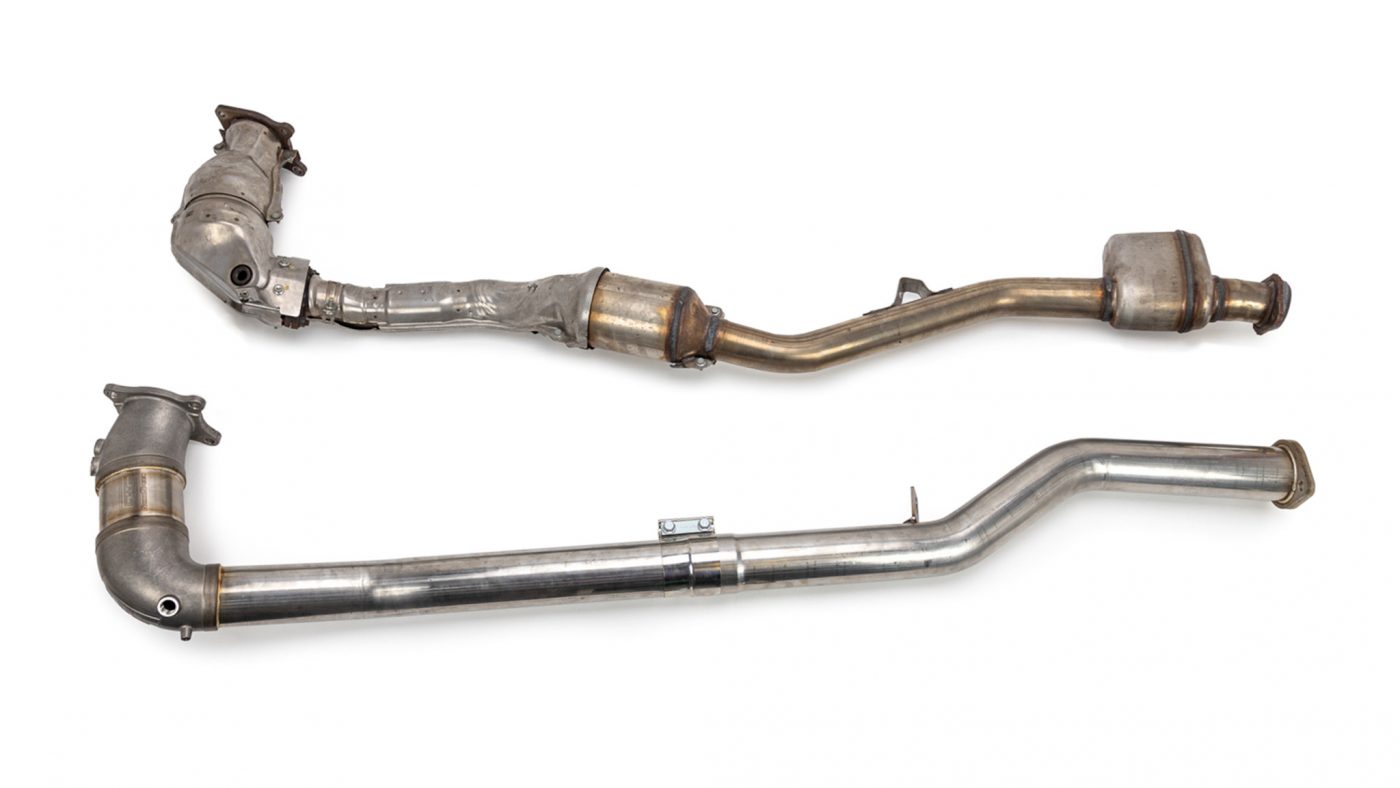 Stage 3 WRX: FA20dit Intercooler Upgrade
Another great upgrade to start with is a new intercooler. We at Brewed have always been huge fans of GrimmSpeed, and they don't disappoint with their WRX top mount intercooler setup for the FA20dit.
Stage 4 WRX: FA20dit Headers & FP Turbo
Now that we have a few of the easier upgrades out of the way we can move to some of the upgrades where our Brewed Pro Tunes shine the most. Upgrading your turbo to a WRX FP Blue Turbo is a great next step, or maybe an WRX GrimmSpeed Equal Length Header. If you can live without the Subaru "rumble" anymore that is. 
IAG Forged Short Block & Long Block Options:
For those of you looking to push power past ~450HP we offer a full range of FA20 IAG Built Engines. We have packages to fit every build with short blocks starting under $3000 and long blocks that support 1500HP. With over 450HP we transition from our Cobb Accessport into our Motec Standalone ECU package along with port injection to support the extra power and things like flex fuel and other Ethanol based fuels.
Motec M1 series ECU package (The ideal ECU package for any FA20dit 2015+ WRX planning to make 450hp+. This package offers full Flex fuel plus Port Injection/Direct injection support in the worlds leading Motorsports ECU package.
WRX FA20dit Clutch Kits:
With the FA20 powered WRX capable of making some serious power, an upgraded clutch kit is key to reliably putting all your power to the ground. The main goal of any aftermarket clutch is ensuring your clutch can handle the additional power from your engine mods and tuning. We offer the full range of Clutch Masters clutch kits, flywheels and multi disc clutches. If you are not sure which Clutch Master Clutch is right for your WRX please have a read through our Blog: Best WRX Clutches for 300-1000HP, street to track.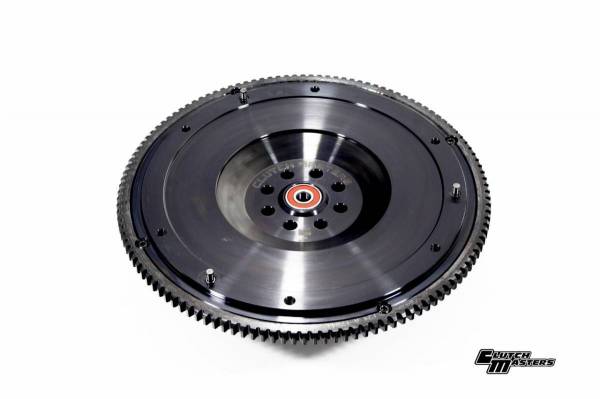 Here at Brewed Motorsports we have been building and tuning Subaru's since the beginning. While we do love the EJ25 found in STI's, this article will focus on modifying the 2015+ Subaru WRX running the FA20DIT engine. We will walk you through all the tricks and tips when if comes to modifying and tuning your WRX as well as the preventive maintenance needed to make reliable power for years to come.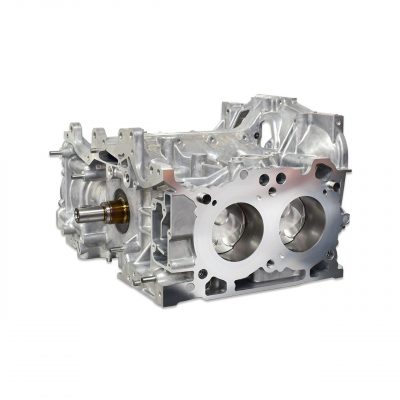 Routine Maintenance for FA20DIT WRX Owners:
If you have a WRX 2015+ with 30k miles or more you should already be looking into Walnut blasting the intake ports/valves and replacing your spark plugs. Keeping up with routine maintenance is the best way to ensure your WRX runs strong for many years to come. In order to keep your intake ports/valves clean we HIGHLY recommend installing a WRX AOS or Catch Can ASAP! By using an AOS or Catch Can you can keep your intake ports/valves clean and carbon free. (It's almost like Subaru didn't install an AOS from the factory on purpose just so they can charge $$$ for walnut blasting down the road.) Below is a short list of problems associated with carbon build up on the intake ports/valves and or old/bad spark plugs:
Loss of power

Engine misfire (at idle/low load and/or under full throttle/boost)

Extended start time (slow to start)

Rough idling

Trouble Accelerating

Fewer miles per gallon
WRX Spark Plugs: FA20dit
Spark plugs ensure proper ignition of your air/fuel mixture. Ensuring you have the correct heat range plugs in your FA20dit will help you make reliable power for years to come. Our partners at FFRides.com have you covered with OEM spec NGK Iridium spark plugs ILKAR8H6 
Once you start pushing more boost and higher power levels than stock (~350WHP) we recommend 1 step colder spark plugs. This colder plug will better support the higher combustion chamber temperatures of your high power WRX. Snag your 1 step colder Iridium plugs from our partners FFRides.com the R2558E-9 spark plugs are 1 step colder than the factory FA20dit spark plugs, perfect for any modified WRX. 
WRX Boost Leak Test: FA20dit
One of the biggest and most overlooked steps for an owner of any car with forced induction is a proper boost leak test. If you're in a time crunch you can always make a custom boost leak tester from your local Home Depot even! Or you can  purchase  the CTA Tools 7912 boost leak test kit for a proper boost leak tester for a couple hundred dollars.  The main take away here is boost leaks are NOT visible without a boost leak test and soapy water. Do NOT just tighten your clamps and assume all is ok.
WRX Interior Mods
For all you outdoor type folk WRX drivers, if don't have these already look into Huskey floor mats. Our partners at FFRides.com step in with their Husky Weather floor mats for WRX. Protecting the carpet and your investment is a great first step for any WRX owner. These things are also super easy to remove and simply hose off when dirty!