K20 Plug & Play harness AEM Infinity
The VE Plug n Play harness for Honda K series (K20 & K24) to Infinity 508 and 506 ECU's have proven to be one of the most powerful ECU packages for the Honda K series engines ever released at a price point that won't break the bank. The 30-3502 plug n play harness for the 01-05 Honda K series engine harness delivers an easy to use and cost effective plug and play solution making the install of any AEM Infinity ECU simple, clean and reliable. Those looking to run the Haltech Elite 1500 ECU check out our Plug n Play K24 Elite 1500 package with DBW support.
Tuning the K series engines on an AEM Infinity ECU works so well it has quickly turned into our most popular package for the K24 and K20 platforms. With FWD, AWD and RWD configurations the K series is a versatile engine ready to make BIG power with a little boost and this AEM Infinity ECU package.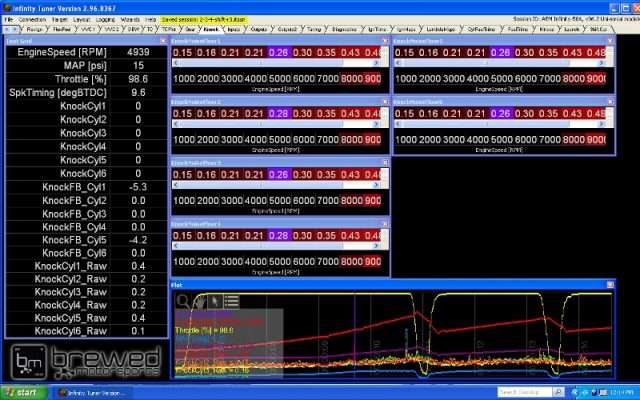 The VE harness plugs into your OEM engine wiring harness and the AEM 5 series ECU. The harness also features connectors for:
Plug n Play with K series (manual transmission/cable throttle)
AEMnet 4 pin DTM
4.2 LSU wideband via 6 pin DTM
Accessories/inputs/outputs 12 pin DTM (this makes adding aftermarket sensors like fuel pressure, oil pressure and flex fuel easy, fast and clean!)
This Plug n Play harness is for Motorsports use vehicles ONLY.
Here at Brewed Motorsports we not only sell AEM engine management systems we also use them in many of our shop built race cars. International customers from the furthest corners of the earth use Brewed Motorsports tuning services, both live dyno tuning as well as E-tunes with full dyno results. All Brewed Tuning services also come with specialized customer training to teach the ins and outs of the AEM tuner software, providing the customer with the knowledge needed to properly data log and monitor the engine/EMS.
WARNING!
Off road Motorsports use ONLY item.