With all of Link ECU's Plugin ECU options available, you will more than likely want to add additional inputs/output to your Link Plugin ECU like a MAP sensor or intake air temperature sensor. This expansion loom plugs into the expansion connector on all Link G4, G4+ and G4X plug-in ECUs. The number of extra inputs and outputs added by the XS Loom is dependent on the Plugin ECU. For specific details check the plug-in ECUs specifications.
Need help with tuning with your new Link ECU, Brewed has you covered! Our scope of tuning covers mild to wild, even to teaching you to tune yourself! We will ensure your Link ECU runs perfectly on your car.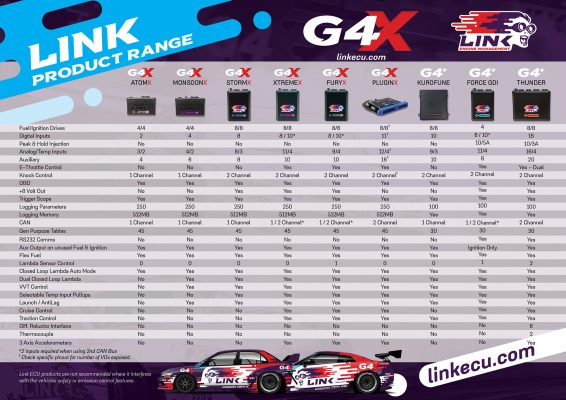 Common applications include but are not limited to:
Boost adjustment knob or switch
Wide-band AFR/Lambda
Oil Pressure Sensor
Fuel Pressure Sensor
Inlet Air Temperature (IAT) sensor
Map switch (Different tunes available via toggle switch)
The XS Loom is 2.5m long and uses 20AWG wire.