The Best SR20det Standalone Engine Management Systems
Here at Brewed Motorsports we've always had a soft spot for the SR20det, no matter the chassis the little Turbo SR20 is a great platform. When it comes to making reliable power a big step for any car enthusiast is moving into a standalone ECU. We've done the hands on track testing with a huge range of ECU's and ECU packages to help ensure we have the perfect standalone package for your SR20det goals.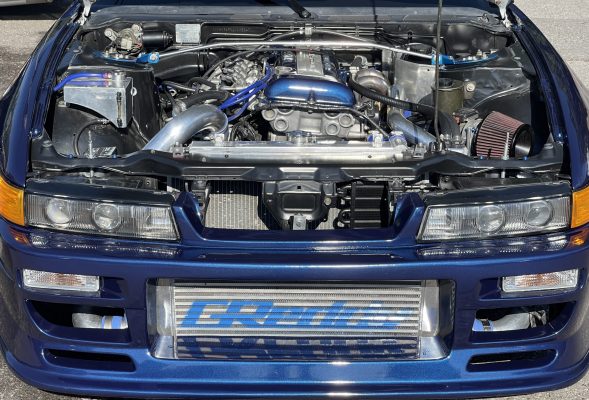 Below is a list of the best ECU packages and options available for the SR20 engine. While there are still other options like the Power FC, which we still offer Etune services for the Power FC is a very outdated ECU with extremely limited functionality when compared to the modern ECU options listed below. 
Link ECU SR20det:
With the most budget friendly option we have the Link plug & play SR20 ECU. They offer two options being the 76 pin plug and play ECU and the 64 pin option as well (covering S13, S14, and S14 SR20det engines). One noteworthy thing with the Link ECU if you want to run extra sensors you do have to buy their Link ecu expansion harnesses and to run CANbus communications you have to buy Link CANbus adapter harness, you can run things like your link canbus Wideband or even an AEM CD7 digital dash with the CAN adapter harness. These adapter harness options make for easy install/smooth trouble free installations. We also support tuning for the Link ECU to make the transition to your new Engine Management System even easier.
Haltech Elite 1500 SR20det Packages:
One of our most popular packages is the Haltech Elite 1500 SR20det S13 harness or the Elite 1500 S14/S15 Harness, to be paired with a Haltech 1500 ECU. The Haltech Elite package we offer for the SR20det is specially catered to those SR20 owners planning to add modern functionality like DBW, closed loop O2 Lambda and knock control to their SR20. We of course offer Haltech Etune services to support any build from mild to wild. 

Those looking for the even more functionality can check out the Haltech Nexus R3 VCU this all in ECU and PDM packs everything you need from an ECU and PDM (power distribution module) into 1 cost effective easy to use VCU.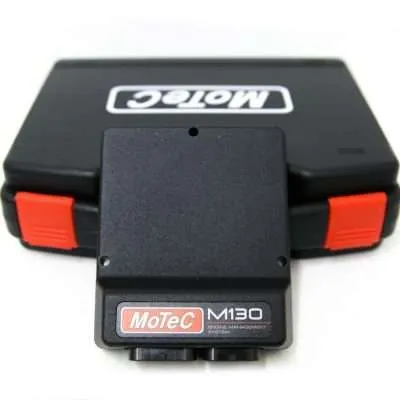 Motec M130 ECU SR20 Packages:
If you are looking for the best look no further our Motec M1 ecu packages are configured specifically for each individual build to ensure the best possible electronics package for your build. We offer an entry level budget friendly Motec package for featuring the M130 GP Lite firmware perfect for any SR20det build that will not be using DBW functions. For those that will be using DBW functionality or need a full Motorsports grade package we offer the Motec M130 ECU with a range of Firmware options from GPR to GPRP pro (the latest Motec firmware with Torque vectoring and paddle shift support). If you have any questions about these Motec ECU packages and options please be sure to contact us. We offer custom packages and firmware specifically built for each induvial user. Complete packages with ECU, wiring, PDM and C125 Motec dash for a turn key Motorsports grade electronics solution. 
Which option you choose is up to you, but either way getting all the supporting sensors allows us to setup and tune a number of VERY important engine protection strategies as well as closed loop compensations based on things like fuel pressure. All the sensors listed below are compatible with all of our ECU. These are the exact sensors we use in ALL of our shop builds including daily drivers and Motorsports completion use vehicles. 
If you have any questions or requests please do not hesitate to contact us. We are here to support you with your build, from parts to tuning support and data analysis we can help you get your car running perfectly. 
Looking for other SR20det info? Check out our partners at FFrides article to answer the questions: What is the best SR20det spark plug? where they explain how to choose the correct heat range spark plugs for your SR20 as well as how to eliminate spark blow out for all those high boost SR builds making big power.
**AEM Infinity 506 Discontinued 2023
We highly recommend using our Haltech Elite 1500 or Link ECU package over the AEM Infinity. Both the our Haltech and Link ECU packages offer the same Motorsports functionality the Infinity ECU offered. The Infinity ECU was discontinued by AEM/Holley in 2023 so there will be no continued support for these ECU's if there are any problems. The now discontinued AEM Infinity SR20 ECU packages were a clean simple option that deliver huge Motorsports functionality right out of the box with a very affordable price point. We run this exact package on our SR20det swapped BMW E30 shop car. This package includes the Infinity 506 ECU + adapter harness to your OEM harness: The adapter harness has an integrated 12 pin DTM connector for future expansion like fuel pressure, oil pressure, oil temp, MAP sensor, or intake air temp to fully convert to speed density and get rid of the restrictive MAF. The Infinity 506 ECU also has a built in wideband o2 controller which allows you to run a 4.2 LSU O2 sensor directly off the ECU. Rolling launch, anti-lag, flex fuel and DBW support are all fully supported by this AEM Infinity ECU package. Needless to say we offer AEM Etune services for the Infinity ECU.