WRX Catch Can or AOS & Walnut Blasting,
AOS: Air Oil Separator (device installed inline on the PCV system that prevents unwanted carbon build up and oil sludge in the the intake, ports and valves. Similar to a Catch Can but uses engine coolant temperature to increase efficiency. 
Regular maintenance is one of the most important things to stay on top of as a WRX owner. Routine walnut blasting to clean/remove carbon is an absolute must for the direct injection FA20dit WRX. For a stock car your first service should be around 30k-40k miles, then again every 30k-40k afterwards. Luckily there is a solution for the WRX to help keep the intake ports/valves clean and free of carbon build up. By using an AOS or quality Catch Can on your FA20 WRX you will keep the dirty crank case gasses out of your intake intern keeping your intake ports and intake valve MUCH cleaner and carbon free. An FA20 using one of our AOS or catch can kits can easily go 60-80K miles before there is any need for walnut blasting. (This is because the AOS or catch can are able to separate the dirty oil vapors before they enter your intake.)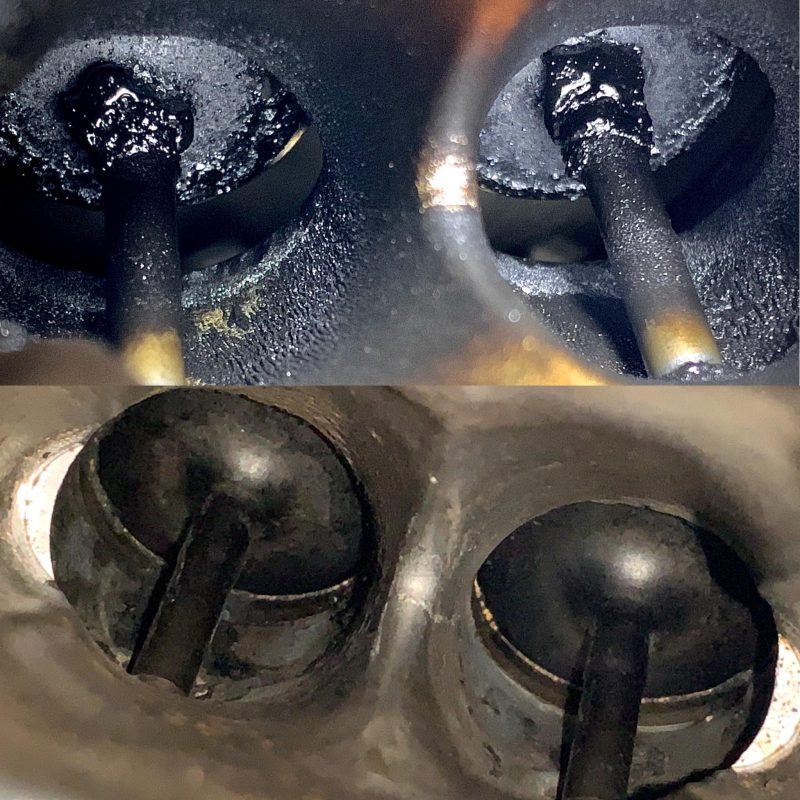 How to tell if your WRX needs Walnut Blasting:
Loss of horsepower
Engine misfire
Extended start time
Rough idling
Trouble Accelerating
Fewer miles per gallon
The best way to prevent carbon build up and pre-detonation is to reduce the amount of oil/dirty crank case gasses entering the combustion chamber via the PCV. By installing an air oil separator or catch can you are able to capture the oil vapors before they enter your engine/intake. When it comes to an AOS we highly recommend the WRX Perrin AOS and if you prefer to run a Catch Can the WRX Radium Catch Can kits can not be beat.
The Perrin AOS kit also includes a turbo sump pump restrictor included (pictured above). The pump restrictor helps reduce oil passing by the turbo seals due to the changes in backpressure when using an aftermarket header, J pipe and cat back exhaust this reduce carbon build up and the need for more frequent walnut blasting. 
WRX Modifications:
Already have an AOS or Catch Can and just looking to make more reliable power with your WRX? Check out our guide linked below for the most efficient way to make reliable power with your FA20dit power WRX. Best Mods for WRX 2015+ Need more help choosing your parts or just want to talk to a professional? Send us an email or call anytime, our team is here to support you and your WRX build ever step of the way.